Interior Design Myth #14:  You need to live in a mansion to have a fabulously designed home.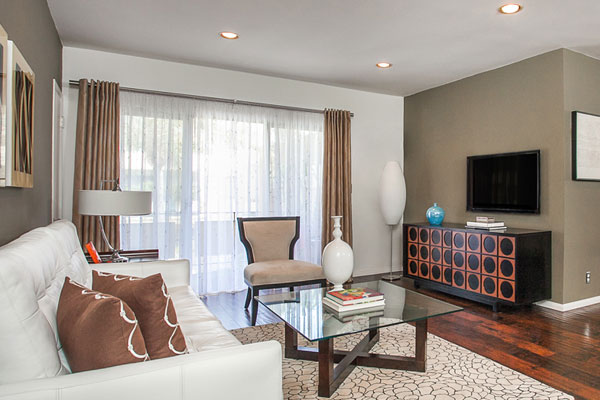 We recently undertook a 970 square-foot condo for a WeHo psychologist who wanted his place to look fantastic. Our main goal was to make his home look great while also helping it feel as roomy and open as possible.
Here are five tricks that you can use to to make your small space feel big.
1) Flooring pulls it all together
Install a single, stunning hardwood floor throughout the entire home for a continuous feel.
2) Play with shapes
Try using a subtle shape motif (in this case, circles) to give your home both style and continuity. In this condo, we utilized a custom media cabinet, fabulous drapes, and a killer Nelson clock to do exactly that.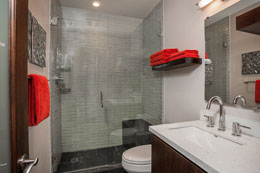 3) Surfaces matter
Your tile, countertops, flooring, trims, and cabinetry are the essential building blocks of the design. Choose wisely and don't skimp.
4) Trick the eye
We used a glass-covered coffee table and dining room table in order to give the illusion that the furniture in the space is smaller than it is, making the room feel bigger.
5) Nothing is a throw-away
Make sure that your furniture, accessories, and your art earn their spot in your home.
We would love to work with you regardless of the size of your home. Small spaces are just a different kind of challenge, and we love a challenge. Bring it on.
— SCOTT THOMAS